Terryberry's Award Presentation Kits are designed to create a WOW moment for your award recipients.  Each presentation kit combines a personalized message of appreciation and a special award in an attractive presentation box. Terryberry customizes each one for your award recipients, so it arrives ready to help you make a big impression.
We look forward to helping you with effective employee appreciation and employee recognition strategies, including attractive award presentations! Browse Terryberry's Award Presentation Kits or contact us to get started.
View Presentation Kit Gift Options
Download Brochure
The Folio
Elevate the recognition experience by presenting a certificate and award selection brochure this attractive, sophisticated folio. The magnetic closure and built-in display easel add substantial WOW factor!
Download Brochure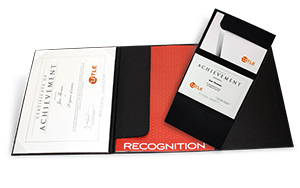 The KEYNOTE
The ultimate multimedia presentation! The hardcover video book contains a customized message for your recipient(s). Use your own media or we can provide one for you. Complete with a rechargeable battery and control video buttons.
Download Brochure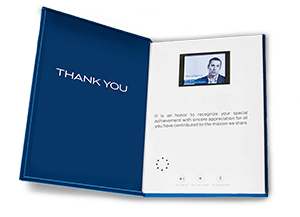 The SLICE
The SLICE will truly make a statement to your award recipients.  The attractive presentation box holds a magnetic acrylic frame with 4×6 personalized certificate, and a logo gift.  Optionally, include your logo on the exterior.
Download Brochure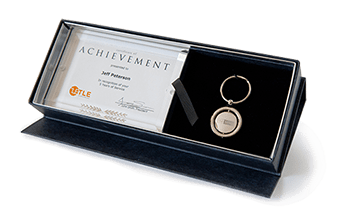 The SLIVER
Employee recognition awards are a small way to make a big impression. The Sliver showcases a personalized certificate encased in a magnetized acrylic frame. It's presented in Terryberry's distinctive gift box.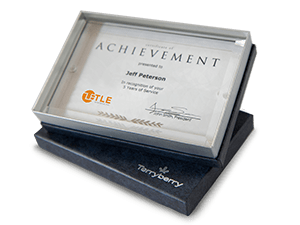 Honor Kit
Honor Kits include an award certificate and a recognition gift item of your choice from options including a logo pen, key chain, lapel pin and more. The removable, framed certificate can be displayed as a reminder of the achievement. The Honor Kit can also hold award redemption instructions for Recognition Collection awards.
Download Brochure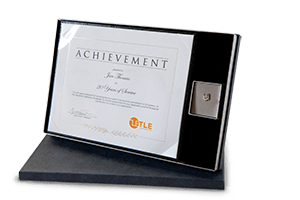 Signature Honor Kit
When you upgrade to the Signature Honor Kit, the certificate is upgraded to a personalized plaque for a lasting reminder of a special achievement.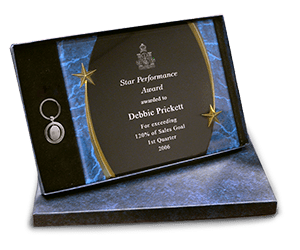 Honor Kit MINI
A great choice to present Welcome Aboard Awards or other special employee recognition awards, the HonorKit Mini holds a personalized, framed mini-certificate with a gift item, like a badge holder or a keychain.
Download Brochure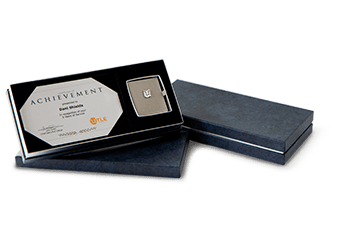 Desktop Award Ring Showcase
An award ring presented in the Desktop Award Ring Showcase is a truly special award. The showcase is a keepsake display featuring a personalized inscription plate to commemorate the achievement.
Download Brochure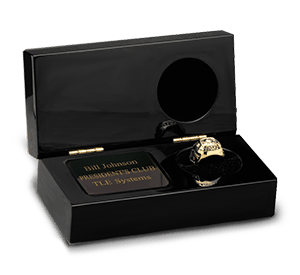 Desktop Award Watch Showcase
The Desktop Award Watch Showcase adds a special touch to a logo watch award. The piano-finish case displays a personalized inscription plate next to the award watch, and can be laser engraved with your logo on the top.
Download Brochure